When having a stressful moment, I need to stop and look for the little things, like this moment:
She was sticking her head up the "hockey stick holder" in the dressing room at skating & yelling "hi mama". That sweet smile and rolled tongue make me happy!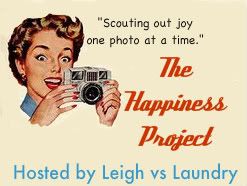 And here it is again for Black and White Wednesday:
Hope you find happiness today!
xox charmaine