This weekend is our Canadian Thanksgiving.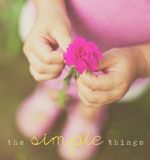 I have so much to be thankful for this year:
- the health of my family
- work (even when it feels like we're racing against the clock all the time)
- togetherness.....like tonight, when I thought my hubby was going to work late & he calls to say he's bringing home Butter Chicken from my favourite restaurant
- friends and family....here and far. The ones that are our support system.
- days like today....when it's warmer than expected and we can go on a nature walk and collect leaves, sticks and rocks
Happy Thanksgiving to all my Canadian Friends!
xoxo charmaine