Another chance to post one of my Valentine photos from yesterday.
Here's another favorite of ours:
show:
tell:
I cut out a heart with my Cricut and this is the first one I captured. I love the look on her face!
See more at
Paper Heart Camera
I'm also linking up here: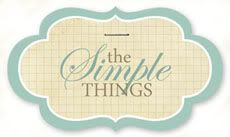 The simple things definitely make me happy....like the 5 minutes I spent taking these photos yesterday!
xoxo charmaine